In the second week of January I had a call from the Managing Director at Unreasonable Group offering me a new part time position - due to some internal restructuring within the Boulder based start up, the new role will see me working with a small team to deliver the two week programs in Asia, the US and the UK until the end of December. Which means I have a few months off work! YES!!
I believe I may have still been on the call, when I Googled "How far to Copenhagen by bicycle?". I had been thinking I wanted to visit my friend in one of the coolest European cities and since there was no pressure on how long it took me to get there, I had the luxury of choosing how to travel. I've done several bike tours before in France, Spain, Ireland, and the west coast of the US, so I didn't thinking riding to Copenhagen would be a big deal. Sure it was my first solo bike tour and sure, it's February, but I can wrap up warm and drink lots of tea.
I immediately began planning the route from the floor of our flat in Bristol, simply dividing the total distance of about 1000 miles (along the north coast bicycle route - not shown here) by 70, which would be roughly how many miles I hoped to ride a day. The result was about 14 days, so I checked if my buddy in Copenhagen was around on that weekend I was due to arrive, and worked back from there. My route was mapped, bike was serviced and my panniers packed.
I got the train with Ross to London. He went to work and I set off on my bike from Paddington station and rode south to Crawley Down.
This where I stayed for my first night on the road - with a friend's parents.
A warming homemade fish pie followed by stewed fruit and ice-cream, it was then that I knew everything would be ok. The next day I cycled to the South Coast, before cycling East to Hastings where I'd stay with my cousin, her partner and their baby for chilled weekend with them. (And I quickly took a one week detour to Portugal flying in and out of Gatwick, getting the train to and from Hastings, for a romantic holiday with Ross!). From Hastings it was around 50 miles on to Dover where I caught the 2pm Ferry to Dunkirk in France. It was 20Euros for the Air BnB that night and it was one of two nights I paid for accommodation on the entire two week trip. The following 11 nights I would stay with Warm Showers hosts across northern Europe.
What is Warm Showers? It's a fantastic network of touring cyclists globally, who make themselves a profile and much like couch surfing (although exclusively for touring cyclists) you can offer or ask for a bed. I was looking for the later. I can honestly say that the genuine hospitality I experienced from individuals, couples and families during the entire journey was for sure one of the highlights of the trip. People would welcome me into their homes and offer me somewhere to store my bike, either a hot tea or cold beer, a warm shower, a bed for the night - sometimes a couch with the dogs, other times a spare room or mattress on the living room floor - but always a treat at the end of a days cycling. They'd often make dinner, share conversations about bike touring and adventures around the world, I'd sleep well and be up in the morning and out the door usually by 9am and usually after coffee and breakfast with my generous hosts.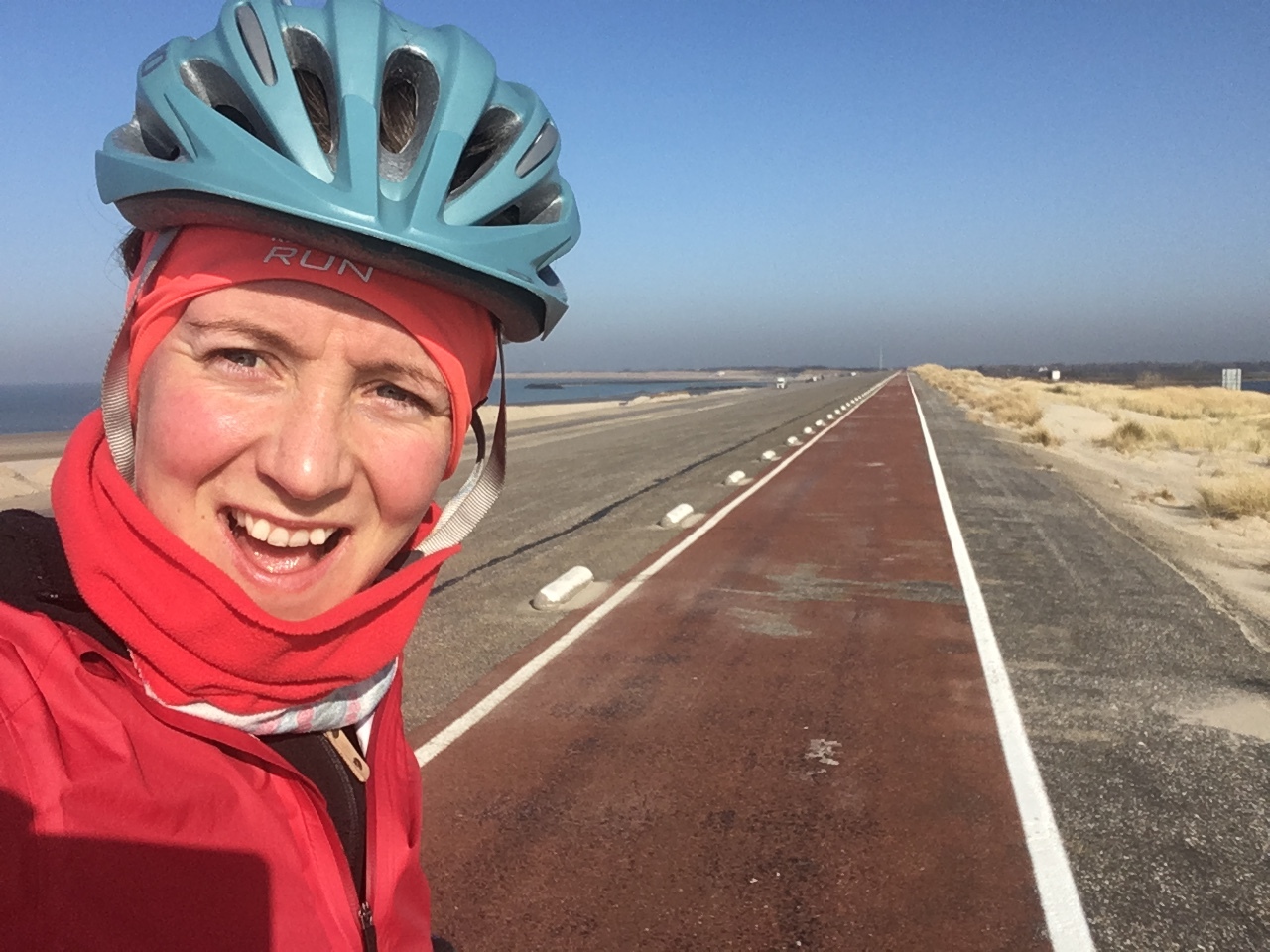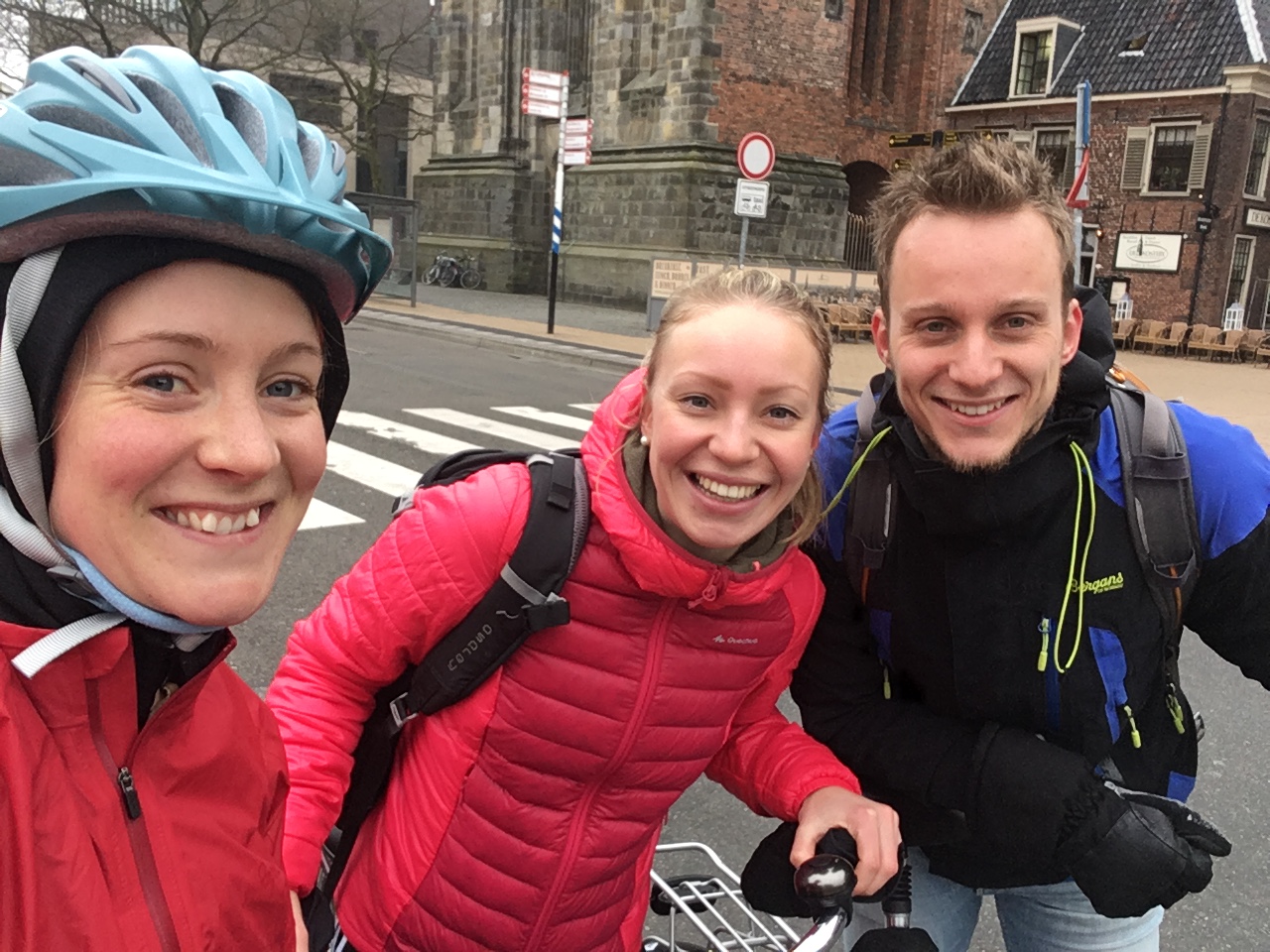 The weather was also surprisingly great for the time of year. I mostly had dry days and those that were windy were for the most part windy in the right direction. Awesome. I was cycling north east and the wind was usually south westerly blowing me along the straight and open county roads. The landscape was flat almost the entire way. I had some hills in Denmark on my last two days and enjoyed the ups and downs. I ate like a horse - eating whatever my hosts had laid out for breakfast, stopping two hours later for coffee and cake, then again for lunch from a super market or a local cheap cafe, and then arriving with my hosts for the night - bringing with me wine, flowers, chocolate or whatever I could find in the last hour of the day as a small gesture.
On my first day in Europe I cycled from France over the border into Belgium without even noticing. Once in Belgium I rode to Bruges and enjoyed a couple of strong Belgian Beers on the main square, took a look at the canals and bought some Belgian chocolate as a souvenir for Ross and some for me and my hosts. Seeing me try to get my cleats clicked in, or ride over the cobbled streets with those two beers in me would have been a funny sight. Crossing my second border (also unknown to me), I was in The Netherlands where I rode across all of their apparently famous dikes, protecting the low lying areas from flooding. I stayed overnight in both The Hague and Amsterdam. Still in The Netherlands I crossed the 20 mile long dike (3 miles of which were No Hands). I couldn't have been more lucky with the weather that day - a strong tail wind in my favour I managed to maintain a speed of 25mph for a bit! In Germany I rode through Hamburg and Lubeck. Eventually then I got the ferry from Germany to Denmark where I rode my final two days to Copenhagen. Can you believe it, I got a flat tyre just an hour south of Copenhagen - after pedalling over 900 miles, crossing 5 countries! And because I was complacent and didn't remove the sharp flint from my tyre, it punctured the second inner tube too, which I repaired quickly to make it to my friends house in the city before dark.
I had The BEST welcome from my friend who was as happy to see me as I was here. Needless to say, we had an amazing weekend. A homemade banner was held enthusiastically by my smiling friend hooting and hollering on the corner or her street. Followed by champagne, home-cooked dinner with red wine, and a full weekend exploring the city. I flew home on Monday last week after discovering the train wasn't feasible.
Now I'm back in Bristol planning the rest of the year. We're moving to a new flat in a couple of weeks, training for the Ultra Marathon we've signed up for in Austria this June, and then Ironman Wales in September. Not to mention all the programs with Unreasonable! Don't think I'll be short of things to keep me busy.
More from me soon. 'Til then!